Black Sea (SEGA Master System)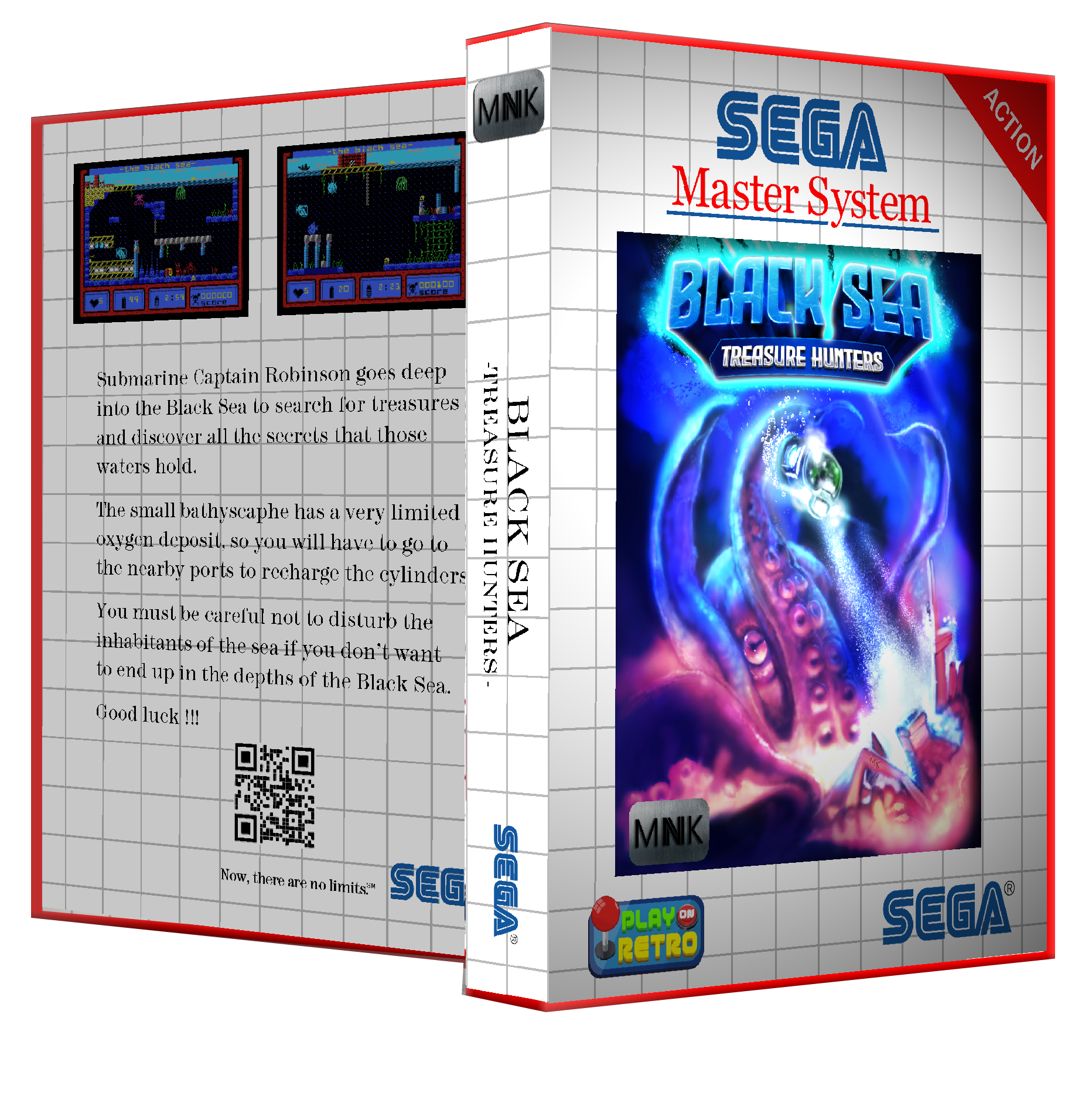 STORY:
Submarine Captain Robinson goes deep into the Black Sea to search for treasures and discover all the secrets that those waters hold.
The small bathyscaphe has a very limited oxygen deposit, so you will have to go to the nearby ports to recharge the cylinders.
You must be careful not to disturb the inhabitants of the sea if you do not want to end up in the depths of the Black Sea.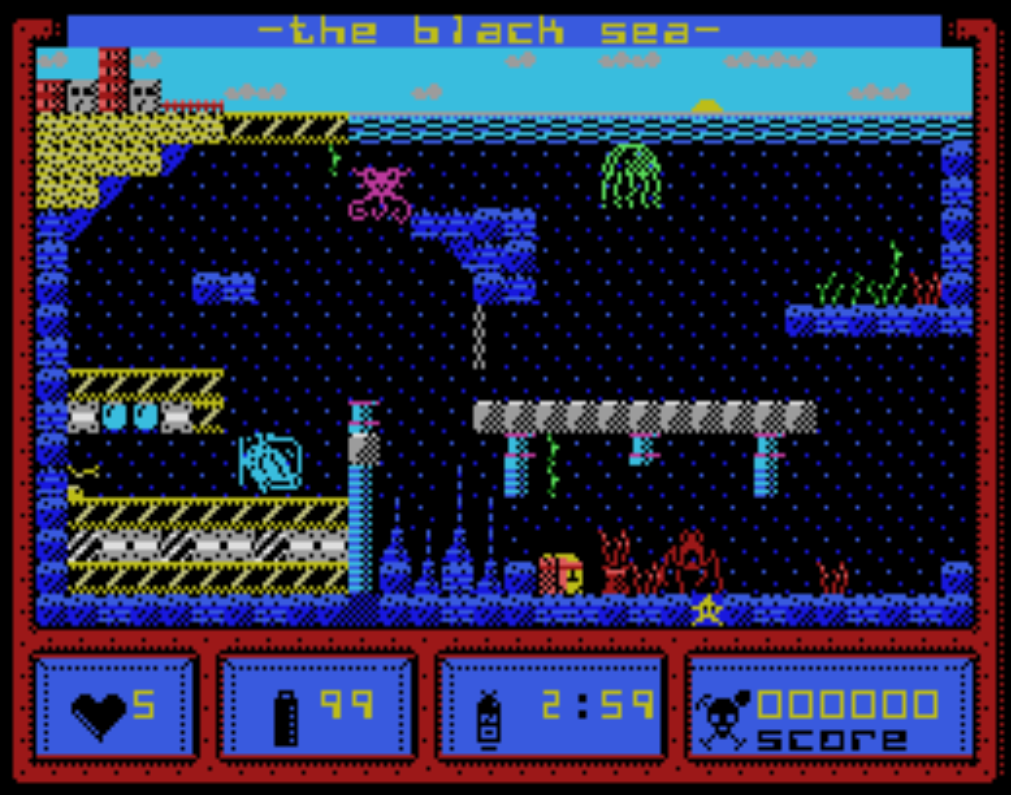 MEKA SEGA MASTER SYSTEM EMULATOR
(USE WITH MEKA OR GENESIS PLUS GX EMULATORS)
MSX TO SEGA MASTER SYSTEM CONVERSION BY STOKES

THANKS TO HICKS FOR TEST AND SUPPORT ;)
MPAGD POWERED
MSX SUITE BY JLTURSAN
LOADING SCREEN BY ERRAZKING
GAME COVER @URZA2 & @PlayOnRetro
MANANUK'22
Download
Click download now to get access to the following files:
Comments
Log in with itch.io to leave a comment.
Lovely!
Any chance for a SMS physical repro?? :D
That mockup picture makes me want to have an actual copy of the game!
Thanks for your words friend, for now there is no idea of taking it out physically
No worries.

The game is great and well made. I love it! Looks really pro and authentic for a SMS title.
I just thought it would be neat to bring to carts (maybe with people like Mega Cat Studios?)

Gracias por el juego! Lo intento jugar en Android con el emulador MD.emu que sirve para Mega Drive y Master System pero no lo carga...
uno de mis juegos favoritos en spectrum,gracias