Black Sea (ZXSpectrum)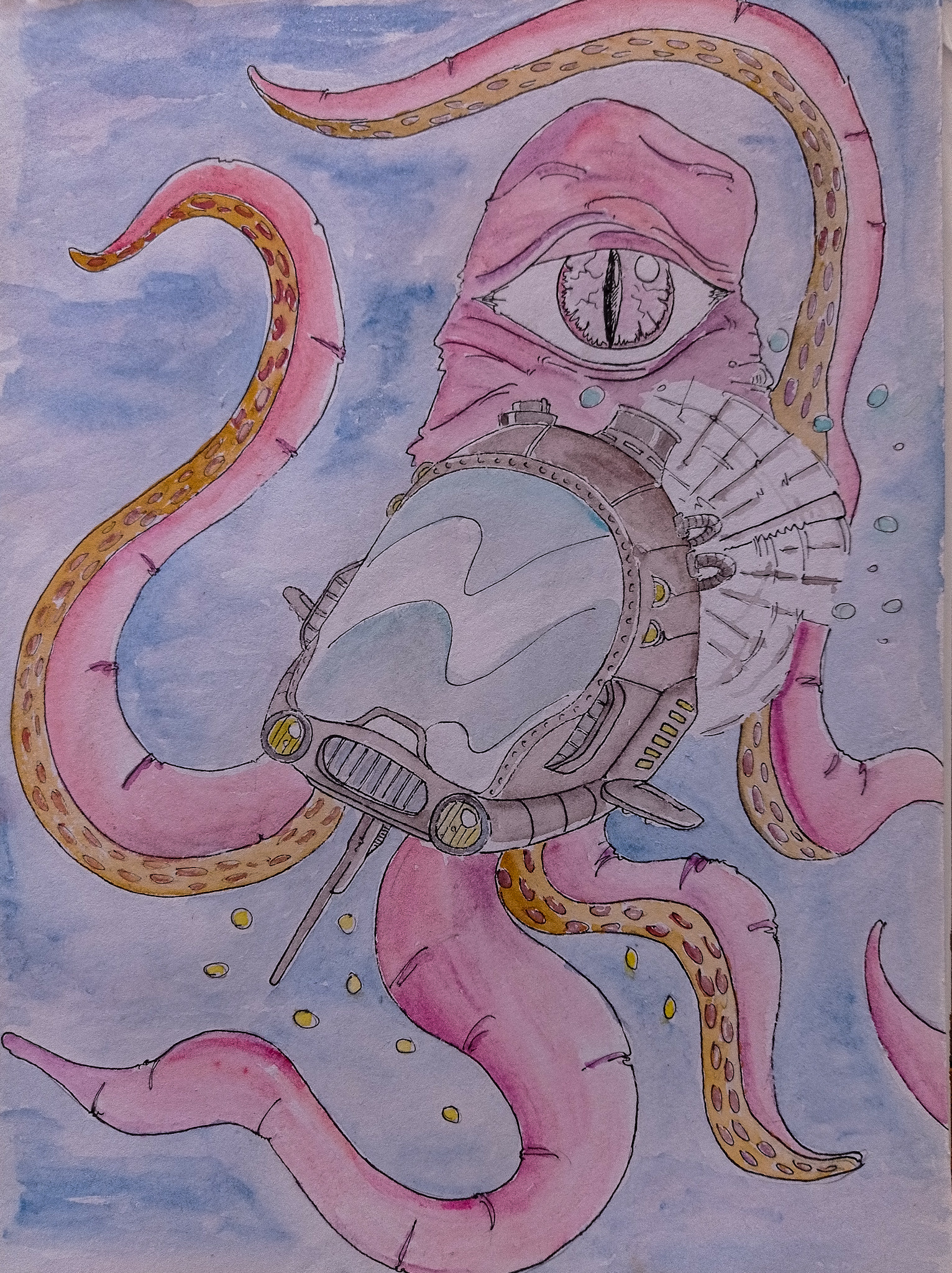 ZXSPECTRUM 48K/128K
STORY:
Submarine Captain Robinson goes deep into the Black Sea to search for treasures and discover all the secrets that those waters hold.
The small bathyscaphe has a very limited oxygen deposit, so you will have to go to the nearby ports to recharge the cylinders.
You must be careful not to disturb the inhabitants of the sea if you do not want to end up in the depths of the Black Sea.
-------------------------------------------------------------------------------------------------------
HISTORIA:
El capitán del submarino Robinson se adentra en el Mar Negro para buscar tesoros y descubrir todos los secretos que encierran esas aguas.
El pequeño batiscafo tiene un depósito de oxígeno muy limitado, por lo que tendrás que ir a los puertos cercanos para recargar los cilindros.
Debes tener cuidado de no molestar a los habitantes del mar si no quieres acabar en las profundidades del Mar Negro.
(Play on browser thanks to Jan Bobrowski emulator)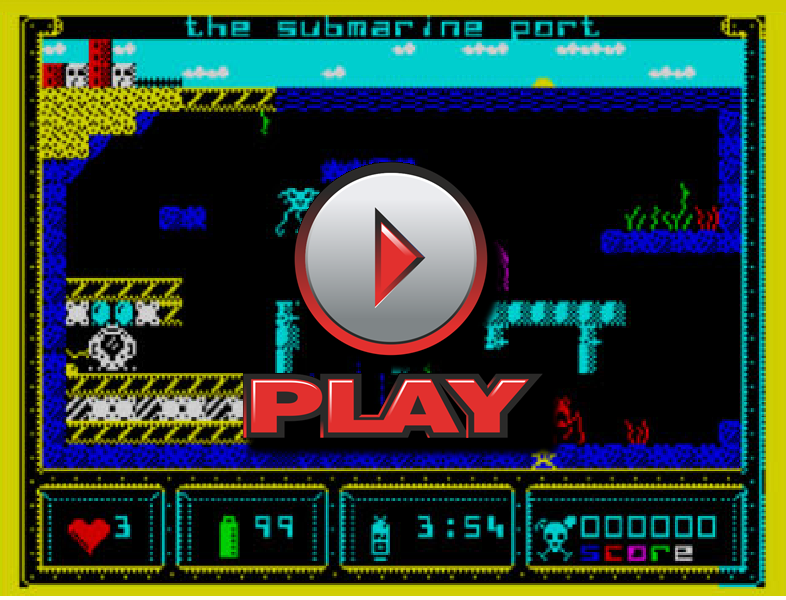 Controls:
Keyboard, Kempston, Joystick
Q- Up A-Down O-Left P-Right
H-Pause S-Music on/off (only 128k)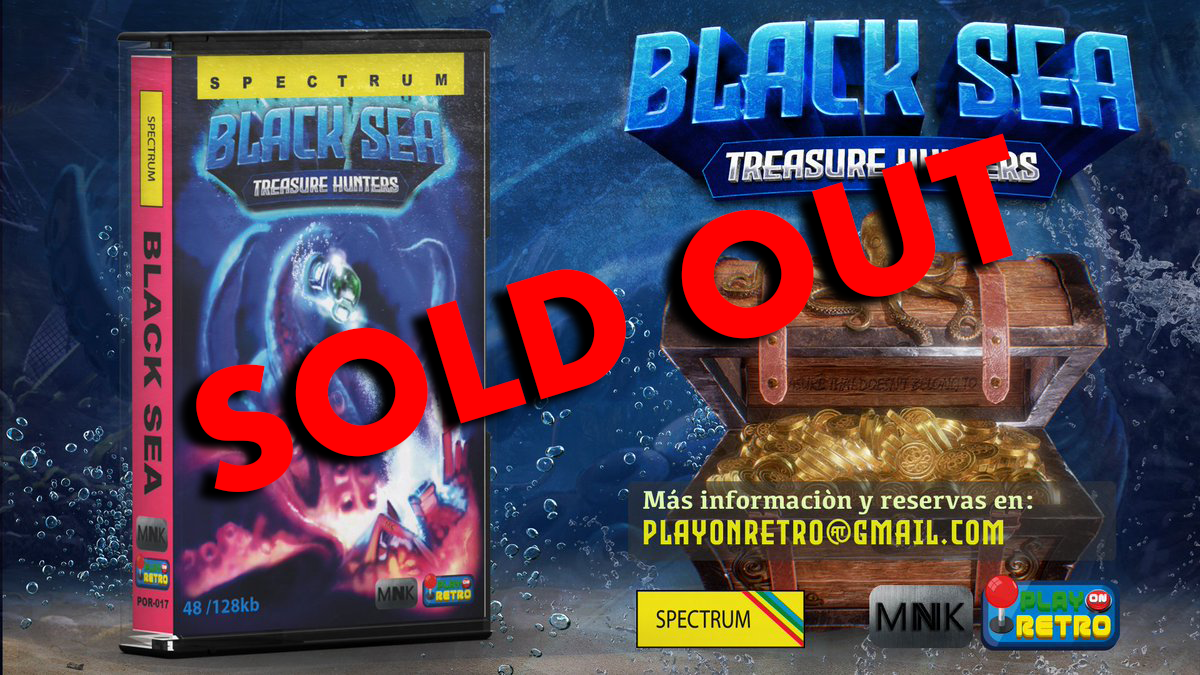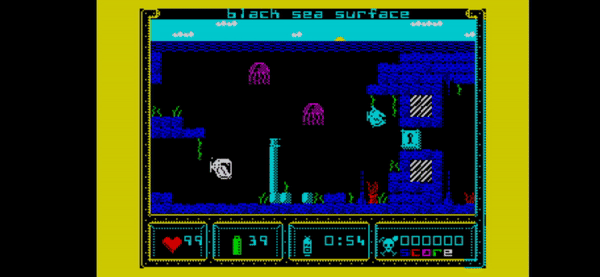 MPAGD POWERED
LOADING SCREEN BY @ERRAZKING
MANANUK'21
Download
Click download now to get access to the following files:
Comments
Log in with itch.io to leave a comment.
Great game Mamanuk ! This game deserves in other computers too. Thanks.
thanks !!!, amstrad version is coming
Hi, any hint how to solve a penitent riddle? ;-)
only by touching the 4 icons in the correct order will the penitent be able to pass
Thanks! I have completed the game now. :-)
if you don't get it write me at mananuk@hotmail.com
gracias por el juego,me esta gustando mucho
Me ha gustado... Que el batiscafo tendiera a flotar o hundirse y hubiera que controlarlo le hubiera dado más juego. Enhorabuena y a seguir así!
Gracias Angel, estaba probando a darle un poco de "gravedad" para que se fuera hundiendo pero me parecía muy dificil de manejar al tener que pasar por zonas muy estrechas, tal vez lo añada como seleccionable en el menú principal, tipo dificultad,un saludo !!!
Enhorabuena, muy chulo. Esto se pone interesante.
Felicidades por tu nueva creación, te deseo todo lo mejor con el juego, un abrazo.